If you plan on building a new Texas country home from the ground up, you will find there are so many ways to help bring your dream house to life. For many of our customers building country estates, it is all about creating a classic, elegant farmhouse style property that will help make their house feel like a home.
There are so many things that go into creating the perfect custom home, but here at TK Construction, we know that it all comes down to the details. The smallest details can make the most significant difference when it comes to your custom home. One of the many ways to add this type of personal touch is to use the right lighting.
If you need some lighting inspiration for your home, here are a few of the most popular lighting options that can help take your custom home to the next level.
Weathered Iron Chandeliers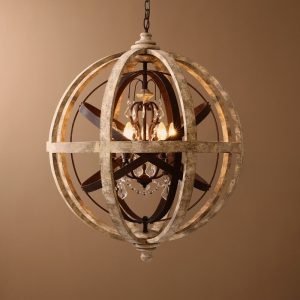 While most people think of chandeliers as being bright, brass and full of crystals, you can get that modern farmhouse vibe with the right weathered iron piece. We love weathered iron because it goes with brass, silver or black finishes in the home and brings an understated elegance to any space.
2. Sconces With Antique Lightbulbs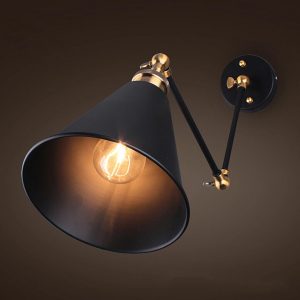 If you are looking to bring a little historic charm to your property, then sconces with antique bulbs can do the trick. Choosing a sconce that exposes the light bulb, paired with the right antique-inspired bulb, can make a big statement. This is a great way to get that farmhouse look with a modern twist, particularly in your bathrooms.
3. Geometrical Pendants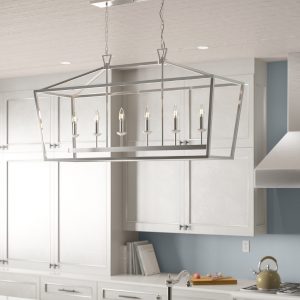 The geometrical pendant shape is the ideal blend between vintage and modern and is an excellent shape for over-the-island pendants. If you want to bring a little modern flair to this timeless pendant design, consider ones that mix metals like this copper and oil-rubbed brass light. Mixing metals is a great way to add visual interest to the clean lines of this pendant.
4. Mason Jar Shades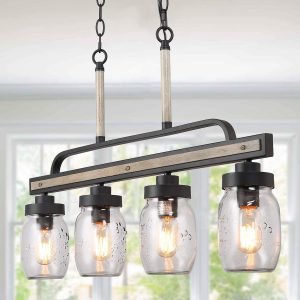 If you love embracing the country aesthetic and want to bring some southern charm to your space, we love chandeliers with mason jar shades. This is a great way to have a statement piece in your home and is a type of light fixture we only recommend putting somewhere like over your table or island. Pair it with the right golden bulbs and you are sure to have a showstopper on your hands.
5. Crystal Orb Lights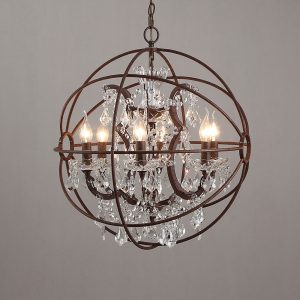 Farmhouse lighting can still bring a touch of glamour with the right details. Crystal orb lights, especially ones that use bold iron designs, are a great option when you want to combine rustic and glam. Shabby chic lights like this can make a statement while still staying on-trend with the overall feel of your home. We love the juxtaposition of the bold rusted iron and the delicate crystal details!
Here at TK Construction, we believe in creating truly custom homes that feel like you. This is why we never create spec houses or use standard builder-grade finishes or lighting packages in our properties. Instead, we encourage our homeowners to pick out the details that will help their home feel like their own. If you have questions about the home building process with us, or on ways you can help customize your space, contact us today to learn more!