There are so many benefits that can come with building a home in the country. Whether you are looking for more space, more land or just want to take in the peace and quiet of the area, there is no end to the different benefits that come with country living. However, when you design a home for the country, there are a few things that you should make sure that you have everything you need to adjust to country life.
As experienced Texas builders, who specialize in creating homes in the country, we know just what it takes in order to create a home that is ready for country living.
1.      Mudroom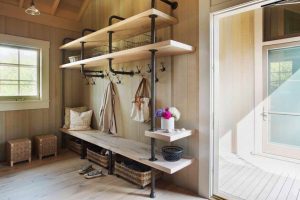 A mudroom is one of the biggest "must-haves" for any country home. When you have dogs and kids running around on your new country land, a mudroom is going to be your best friend. A great mudroom with easy-to-clean flooring (e.g., hardwood, tile, etc.) is going to be a space that you will love. This is a great way for you to keep mud out of your new home and keep everyone clean as they enjoy your new space.
2.      3 Car Garage or Shop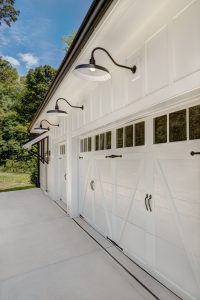 A great thing about building a home out in the country is that you have more space to create a larger footprint. And on this larger footprint, you have plenty of room for a three-car garage and/or a shop. A large garage will give you plenty of space for your automobiles, and a shop will provide you with space for your tractors and other land equipment.
Chances are, you are going to need tractors, weed eaters, leaf blowers, power washers, and all types of equipment to keep that country land looking its best. Your shop is going to make sure you have plenty of space to store all of this.
3.      Livable Outdoor Space
If you are going to build a home out in the country, then you need to have some livable outdoor space that will help you enjoy views your land. When you build your new home, make sure that you build plenty of outdoor space, such as a nice deck or patio, or a covered area to help you enjoy the outdoors with a little protection from the weather. Also, keep in mind if you want your outdoor space to face the sunrise or sunset.
4.      Natural Lighting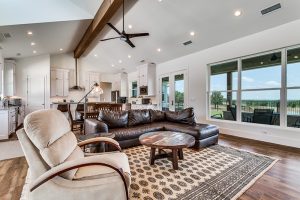 Big windows are a must have for your country home. Oversized windows will not only allow in plenty of natural light, but they can help you enjoy sweeping views of your land out in the country. Plus, since you are embracing life out in nature, you don't need to worry about your privacy being impeded with your oversized windows. Instead, you can enjoy beautiful, natural, light filtering through the windows in your new home.
5.      Consider One Level
If you plan on your new county home, being your "forever home" then consider one level. Single level, or ranch-style homes are not only popular in the state of Texas, but they can add some longevity to your home as well. Ranch-style homes will help make your space more livable throughout the years. No need to worry about steps—just a beautiful, single-level home that you can love for many years to come.
Your country home awaits, all you need to do is make sure it is the perfect house to meet your needs.
Here at TK Construction, we can help you design a country home that has all of these must-have features and more. If you want to learn more about our design process and how you can we can start building a beautiful country home that you are sure to love, please contact us today to learn more.